---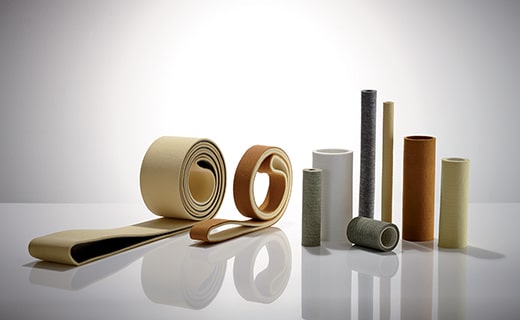 COMEXALE has developped a complete range of Thermofelt® products entirely manufactured in Europe.
TERMOFELT® has rapidly established itself as the best product for handling aluminium extrusions. TERMOFELT® products are made of heat resistant needled punched fibers, for working temperatures up to 600°C.
Quality and productivity from the press to your customer :
In the modern Aluminium extrusion industry, the demand for quality and productivity increases every day. To keep ahead, Aluminium extruders need the best available products at all stages of production. European Leader for the equipment of run-out tables for the aluminium extrusion industry, COMEXALE has developped and selected, for you, the best available products for handling profiles from the press to finished good packing.
Main characteristics of COMEXALE products :
Avoids damages to profiles during handling.
Avoids black spots due to temperature changes.
Absolutely asbestos free and non-toxic.
High heat resistance up-to 600°C.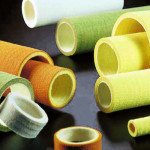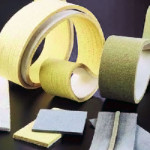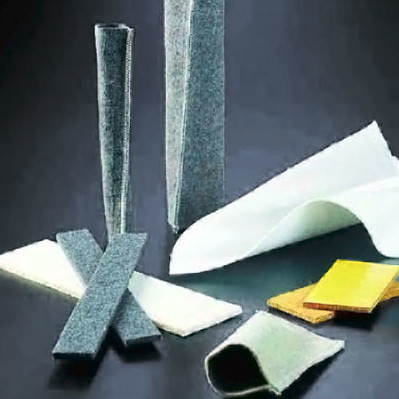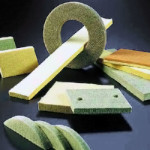 ---
---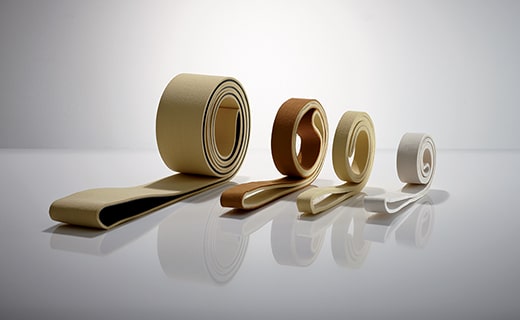 Belts
Because of their high resistance to elongation and softness for the profiles, KL Termofelt® belts have progressively replaced woven kevlar belts.Whatever installation you have, we have a belt to suit your table […]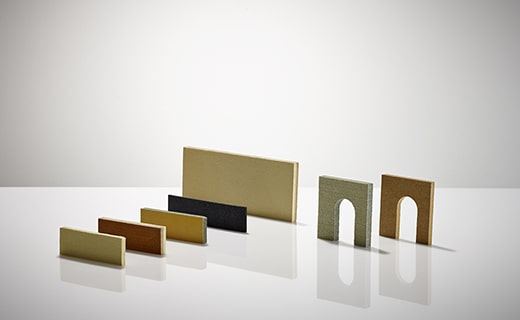 Pads
High density WKC Termofelt® pads have a low heat conductivity. Therefore, when replacing graphite on your conveyor or walking-beam, they increase the quality of your profiles and your productivity. COMEXALE is able […]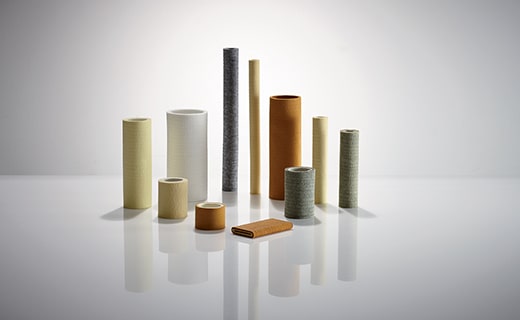 Rollers
Used on all new run-out tables, WKCT Termofelt® high density roller are the only products to offer a 100% quality warranty to your profiles. For new installations, COMEXALE can deliver complete Termofelt® tubes […]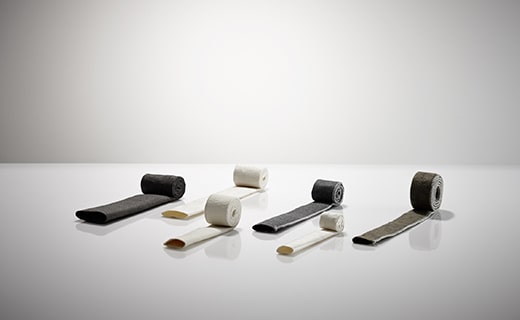 Spacers
For the separation of aluminium profiles in ovens, cardboard has been progressively replaced by shrinkable Polyester spacers or Aramid felts. COMEXALE has selected for you the best quality products at the best prices. […]